Welcome to

 kanaka outrigger canoe Club
Announcement:

Race Season Begins May 5th
No Results Found
The page you requested could not be found. Try refining your search, or use the navigation above to locate the post.
Weekly Workouts at Liberty Station (Kanaka Landing):
Tuesdays @ 3pm-5pm
Thursdays @ 3pm-5pm
Saturdays @8-11:30 am
About Kanaka
We are an easy-going group of kupunas (revered elders) who enjoy outrigger canoe paddling as a way to get out on the water, get some exercise, compete with other clubs, and give back to the community. The Kanaka Club was organized in 2009, and is the only local paddling club targeted to people over age 50, and thereby qualified to race in the Golden Masters category.
The Kanaka Club is a member of SCORA, the Southern California Outrigger Racing Association. Both SCORA and the Kanaka Club are 501(c)3 non-profit public benefit corporations dedicated to the perpetuation of outrigger canoe racing, both in Southern California and worldwide. SCORA provides outrigger canoe racing events for adults and children of all ages and brings families together to further maintain the rich Pacific Island culture and traditions that are at the heart of the sport.
Upcoming SCORA 2022 Race Schedule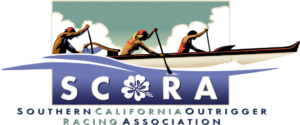 May 7 th @ 8 am: Crown Point, Crystal Pier – San Diego
May 14th @ 8 am: Rig Run, Santa Barbara
June 4th @ 8 am: Kanamaku Classic, Marina Del Rey
June 11th @8 am: Ventura Outrigger Challenge, Ventura Harbor
June 25 @ 8 am: Outrigger Iron Championship, Mariner's Point
August 13th @8 am Whitney Harrison, Doheny Beach
August 20th @8 am Paopao, Oceanside
September 10th, @8 am Catalina Channel Crossing, US Outrigger Championships