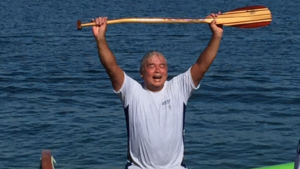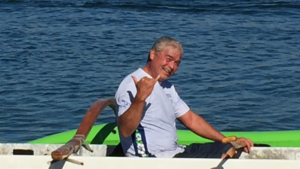 Aloha,
My name is Tro Murphey.  I started paddling OC6 canoes in 2007 with Kai Elua OCC in Mission Bay.  I fell in love with the sport and have been paddling continuously for 15 years. During that time I have also paddled with Ikuna Koa OCC in Mission Bay for 3 years and briefly as their head coach. I joined Kanaka OCC in 2015 and became head coach in 2021. I have three kids and have coached their soccer teams for 14 years. I have also coached a men's soccer team for 7 years. Competitive coaching is not foreign to me. Coaching Kanaka is different.  It is a blend of conditioning, camaraderie, and competition. This means that we have paddlers with different goals.  Some want to paddle just for camaraderie, some want to paddle for a good conditioning workout, and some to compete and win races.  And some with various blends of all three. As coach of Kanaka OCC, I am constantly studying videos of various stroke techniques from renowned paddlers around the world to try to glean some aspect of their stroke that I can pass on to others to improve their performance. I have had many paddling coaches over the years, each one with its own stroke technique. The stroke technique is evolving with technology and analysis of data from videos and sensors as the year's progress. To complicate things, the stroke technique changes with different ocean and weather conditions.
I have my own Youtube channel called PaddleNinjaSan where I post videos about all aspects of the paddling and the paddling community.  I post stroke technique videos, race videos, practice videos, exercise videos, food videos, and ukulele play-along videos. We formed a Kanaka Ukulele group in 2019 and encourage all members to join us to learn and practice ukulele after Saturday practice and at each race. I believe and encourage the Hawaiian and Polynesian traditions of this sport and welcome everyone to join us to learn how to paddle and how to be a Kanakan.
Mahalo,
Tro
Testimonials from Kanaka Club members
The Kanaka Cohort of Paddlers came into my life at a crossroads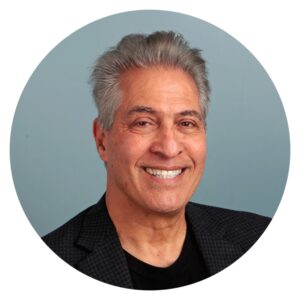 I have been active my entire life, including competitive skiing, marathons, scuba diving, and competitive kayaking. In my late fifties, I found out I had been operating on 2 out of three cylinders. I had a congenital heart defect (bicuspid aortic valve), resulting in an Aortic Valve Replacement. An in-and-out procedure that should have lasted three days became two weeks. Second emergency surgery to keep me from going into total septic shock and dying was performed 48 hours after my open-heart surgery. I spent two weeks in the ICU with tubes going into me from everywhere. When I was finally released, I didn't know how long it would take to recover. The big question was, "what would motivate me to get back into the shape I was in when I turned 65, before my surgery. That's when I discovered Kanaka. It's a great group of men and women going through similar life challenges. We all still have the warrior spirit in us to strive for greatness. Paddling three days a week with this special group of Kupunas every week has given me a new lease on the future with much fun and possibilities ahead.
Arthur Schwartz
New member